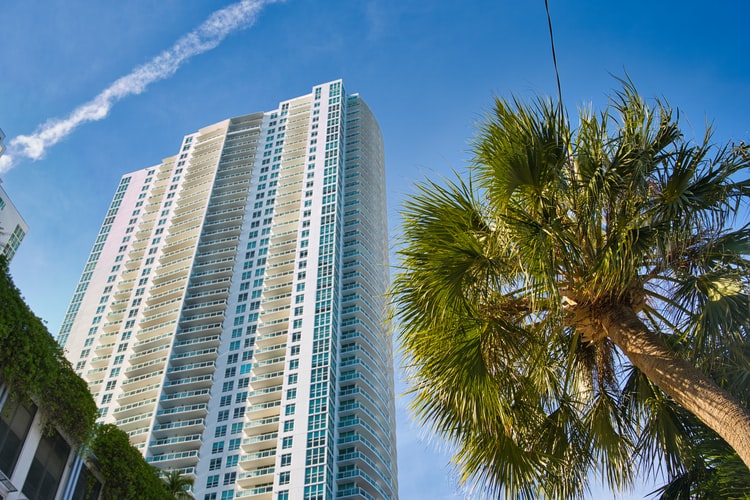 12 Jul

Should I Buy a Condo in Florida?
Should I Buy a Condo in Florida?
Are you thinking about getting on the property ladder in Florida? Or perhaps you're already a homeowner, but now you want to look into purchasing some investment properties. Whatever place you're at in the process, owning a condo can be an opportunity to improve your lifestyle and enjoy the most out of Florida's fantastic weather.
Before you commit to a condo in Florida, you may want to be aware of a few factors – especially if you're purchasing from out of state. Florida condos can come with a whole host of benefits for their owners, but they also have their downsides. If you're considering buying a condo in Florida, then keep reading. We'll cover the pros and cons of condo ownership and the typical costs that come with buying a condominium in Florida.
Is Buying A Condo Worth It?
There are roughly 1.5 million condominium units in Florida. Many of these people who bought a condo in Florida thinking they were purchasing a slice of paradise got a rude shock instead. While condos can offer you an affordable way of living that removes the burden of maintenance chores and provides a built-in community, the reality is that some condo owners may have purchased their home before reading the fine print; or understanding what communal living is really like. Buying a condo means you are signing up for a large number of rules and potential restrictions. In addition, condominium Associations are generally made up of a board of residents. Sometimes these boards have little experience with property management or finance, and you may end up spending money on things you don't necessarily think are beneficial or worth the investment.
It's important to remember that you are essentially signing on to a communal fund for maintaining the property when you purchase a condo. For example, you may be liable for helping pay for a new roof even if your own unit is not getting one. Potential condo buyers should also be aware that all residents are equally liable for any damages if someone is injured on the property. Only you can decide whether or not the benefits of owning a condo outweigh the negatives, but it's essential to be aware of these rules and regulations so you know what you're signing up for when you sign the deed for the property.
How Much Does A Condo Cost
Depending on where you are looking to buy a condo in Florida will determine the cost of the property. According to Statista, the median value of condominiums sold in Florida in 2020 was $215,000.
Condos are unique in that they provide prospective buyers with a foot in the door when it comes to the housing market, especially in areas where house prices have risen significantly where proximity to urban centers is a priority. It's best first to work out your budget and then research the area you are looking to buy a condo to see what your budget can buy you. Once you understand what your budget can purchase, you can then start scheduling viewings or expand your search area if property prices are too high. You can always work with a local real estate agent if you're not familiar with the area to provide tips and guidance about what areas may be 'up-and-coming' – especially if you're looking for an investment property.
If you're in charge of maintaining a condominium association and need help complying with House Bill 1237, look no further than Build My Condo Website.
Build My Condo Website is a local company with years of experience in web design and has been providing website solutions throughout Florida. Contact them today to discuss your needs when it comes to building a website for your condominium association.